We are very proud of our students and their achievements here at Newent Community School and Sixth Form Centre and we are keen that students themselves take pride in all their achievements at the school and the fact that they are part of our vibrant and thriving school community.   One key display of that pride is through the school uniform and the way in which students wear their  uniform.
Please find below the uniform list for years 7 to 11.
Ties, with the appropriate house colour, are available from the school's Online Shop which is can be accessed here.  After you have made your purchase, please collect your tie from the Finance Office which is open between 8.15am and 4.00pm each school day.
If you have any queries please contact us by email using finance@newent.gloucs.sch.uk.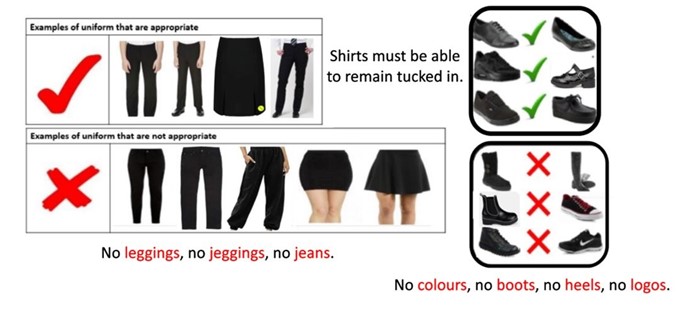 This image  provides you with additional information on how our uniform should be worn.