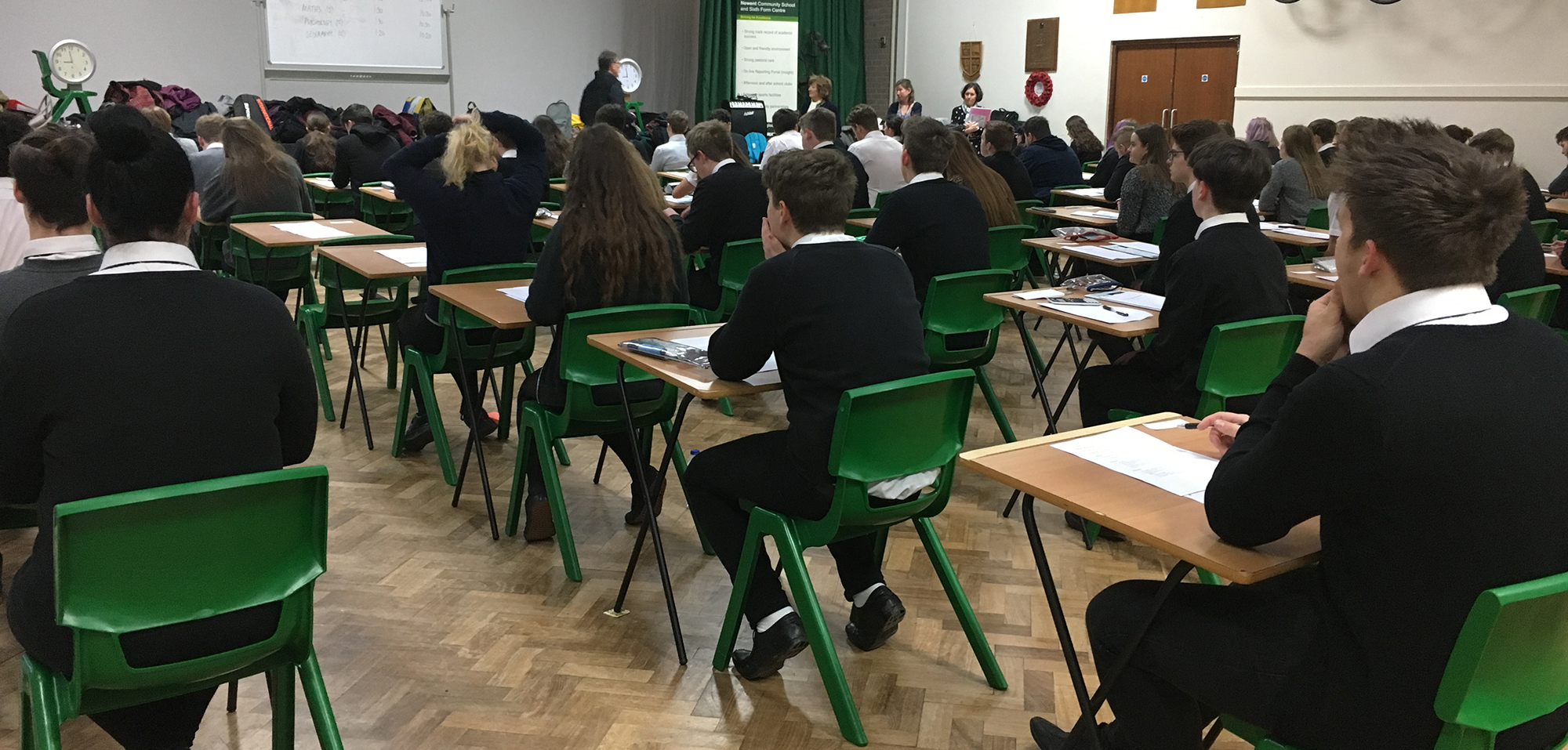 Exams Information
It is the aim of Newent Community School and Sixth Form Centre to make the examination experience as stress-free and successful as possible for all candidates.
A number of documents are listed below which we would encourage all students to read and share with their parents / carers.
The awarding bodies (Exam Boards) have strict rules which must be followed for the conduct of exams. Newent Community School and Sixth Form Centre is required to follow them precisely.
If you or your parents have any queries or need help or advice at any time before, during or after the exams please contact The Examinations Officer, Mrs H Penfold at exams@newent.gloucs.sch.uk or by calling 01531 820550.
Please DO NOT telephone exam boards directly; they will only refer you back to the school.   
Remember – we are here to help. All at the school wish all of our students good luck with forthcoming results.