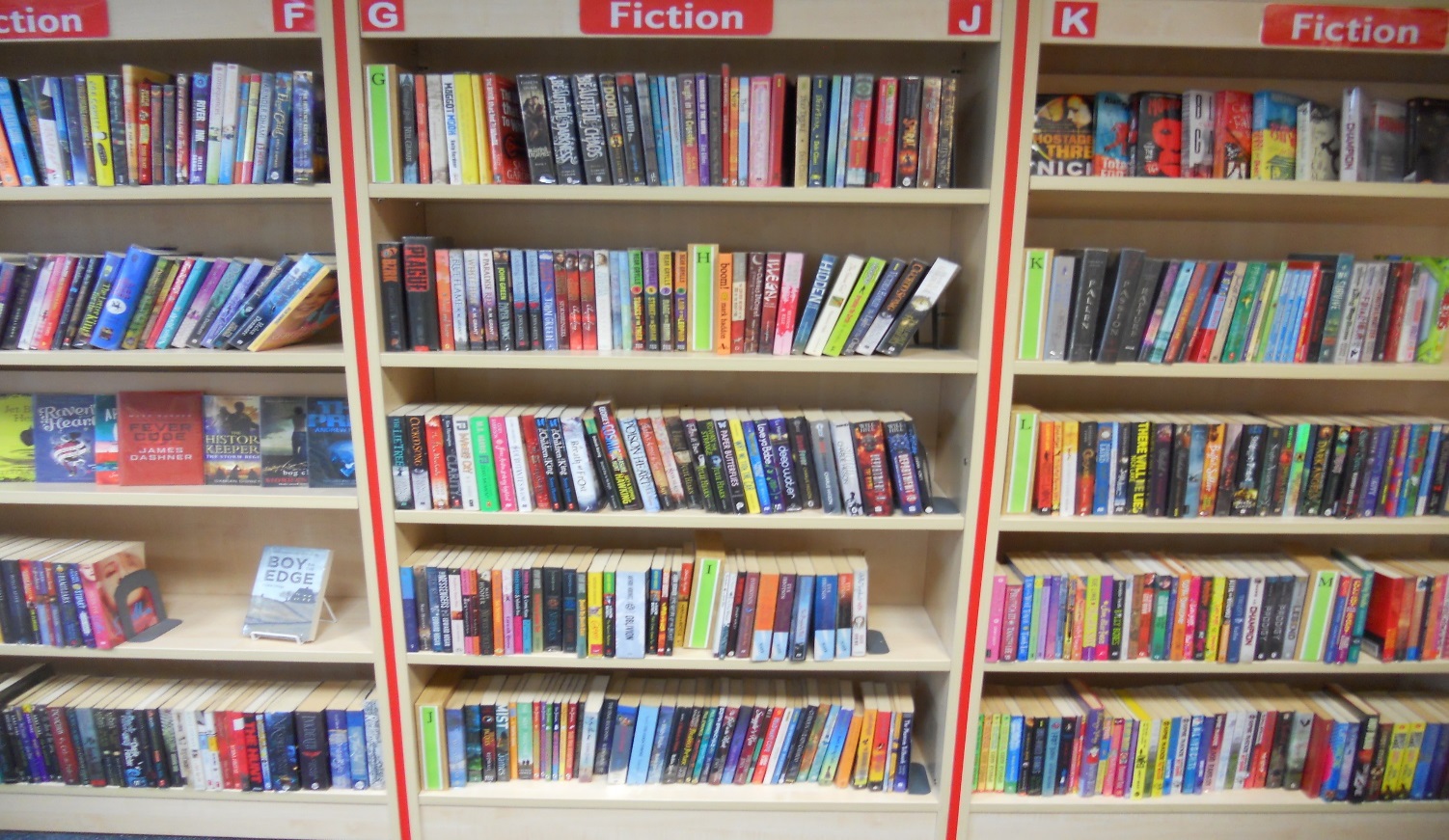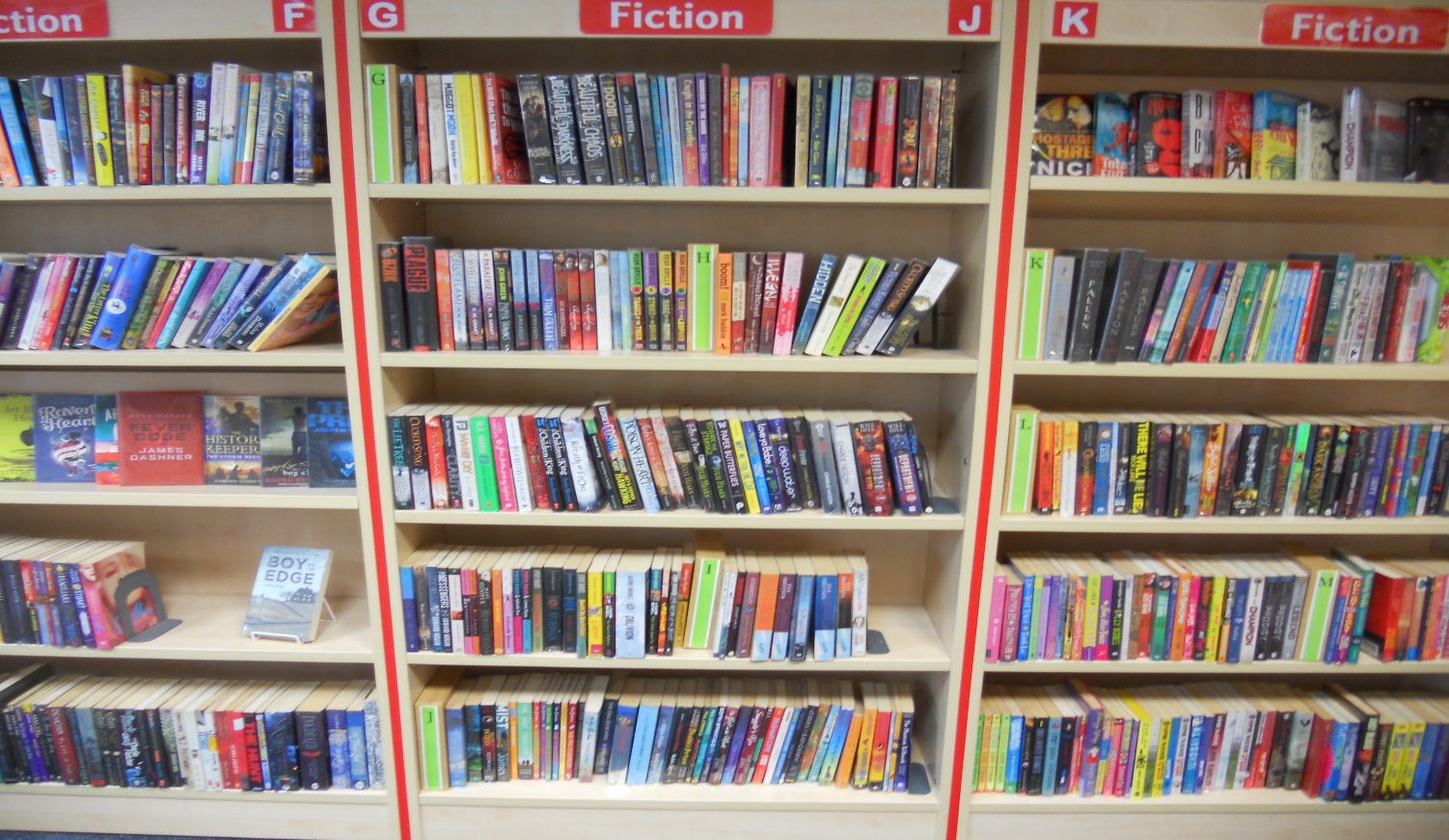 The Library is open between 8.15am – 4.00pm every school day.
Students can borrow Fiction, Non-fiction, Foreign language titles, Manga and Graphic Novels. Magazines and newspapers are stored for browsing in the Library. The Library catalogue is easily accessible via an app and students can browse for books they would like to read, and then reserve them, when at school or at home.
Reading for enjoyment is very important, and the Librarian is always on hand to suggest new titles or authors. Books and computers are also available to help with homework or do research.
The displays change frequently and there is often a competition or quiz to enter. Annual events include a Book Fair and a visit to Hay-on-Wye for the Literature Festival. Every September we celebrate the arrival of the new Year 7 students by welcoming them in with a new book supplied by the Bookbuzz scheme. The Library shadows the Carnegie Medal; helps to judge the Royal Society Science book award; and celebrates books at every opportunity.
The Library can be followed on Twitter by following @newentlibrarian.