Our goal is for Newent Community School and Sixth Form Centre to be a thriving and supportive community underpinned by mutual respect. We strive for excellence by providing a challenging, stimulating, creative and diverse learning environment that enables us all to become the best we can be.​
Celebrating Sixth Form Success
Another year of amazing results in our sixth form programmes!
Congratulating Year 11 on their GCSE results
Laying the foundations for more success in years to come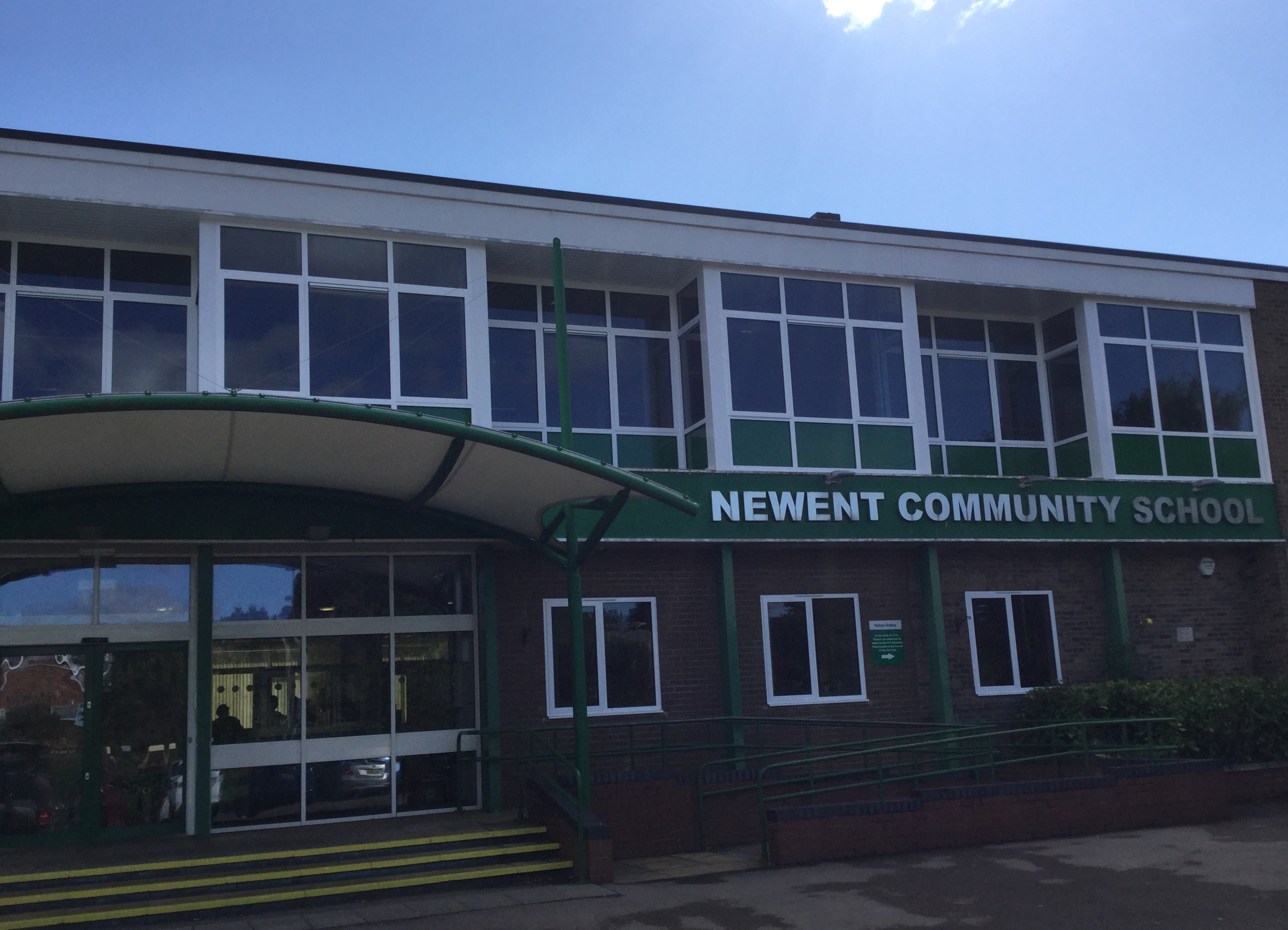 Are you thinking about your options
for September 2023?
Please view the information and take a virtual tour of our School via the buttons on the right.  Please contact the school if you have any questions.
Call: 01531 820 550
Email: admin@newent.gloucs.sch.uk
Newent Community School
and Sixth Form Centre

If you would like to find out more information about our School please click on the above badge

Please view our live calendar, by clicking the link above, for up to date news on events taking place in the school
Do You Have Any Questions?
Below you'll find answers to questions we get asked the most from parents – we hope you find these useful.
When are the Open Days?
Our Open Days traditionally happen in October each year, however, we welcome visits from prospective parents / carers and their child any day of the year.   Please call our Receptionist to arrange a visit.
My child is concerned about something?
Tell them to speak with their Tutor,  Head of House or go and see the Medical and Student Welfare Officer.
When is the next Parents' Evening?
Please take a look at the Events Calendar or Key Dates Booklet for the schedule of Parents' Evenings.
How do I apply for Free School Meals?
You can apply on line 
here
or alternatively please speak to the Finance Office who will be pleased to assist you.
My child has forgotten their IT password?
Tell them to visit the ICT Hub so that the technician can reset their password.
My child has no money on their catering fob?
Tell them to visit the Finance Office during the morning so that that the Catering Team can be informed.
My child has misplaced something?
Tell them to visit the Receptionist to ask if it has been handed in or taken to lost property.
If  you require any further assistance please contact us Main Reception:
01531 820550
Community Enquries: 01531 828916
Sixth Form: 01531 828915
admin@newent.gloucs.sch.uk
Watery Lane,  Newent, Gloucestershire  GL18 1QF
Principal: Mrs Dawn Burke
Chair of Governors: Mr Chris Germaine
Newent Community School and Sixth Form Centre, a company limited by guarantee registered in England and Wales under number 08153177, with registered office Newent Community School and Sixth Form Centre, Watery Lane, Newent, Gloucestershire GL18 1QF