Sarah Gwyer – Further Exhibition in London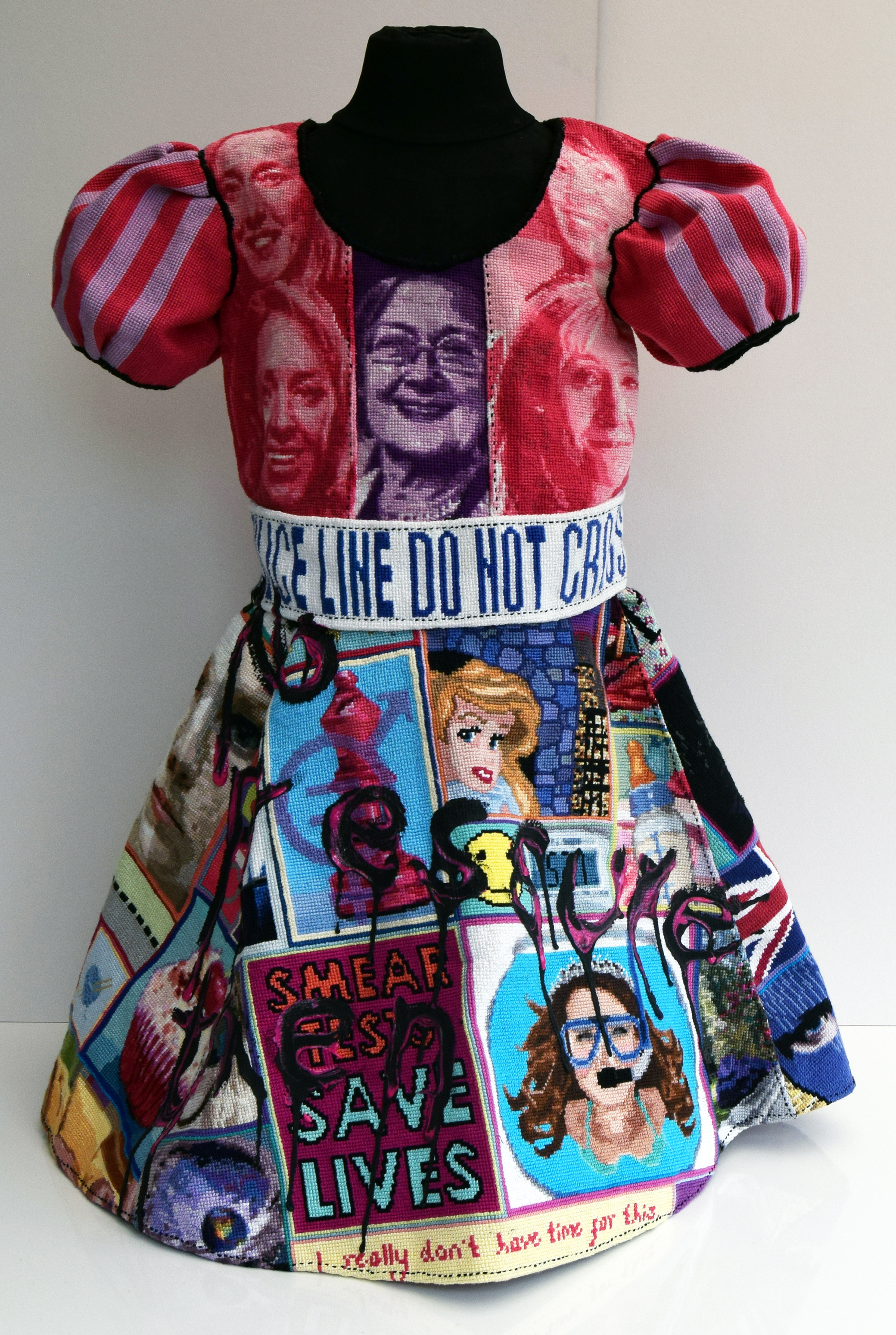 ARTWORK by former Newent Community School student Sarah Gwyer is in the spotlight once again as she exhibits at a major London event.
The previous Welsh Artist of the Year finalist, whose Amy Winehouse sculpture attracted attention at the Royal Academy last summer, is one of only 96 artists from 4,000 across Europe to have been chosen for the Columbia Threadneedle Prize: Figurative Art Today exhibition.  Described by Time Out as a showcase of 'the best figurative and representational artists from across Europe' and carrying a top prize which at £20,000 is said to be one of the most valuable art awards in the UK, the show running this month attracts strong talent.
The 32-year-old who lives in the Cotswolds is displaying a textile sculpture entitled 'No Pressure Then' at the event being held in Mall Galleries in central London.
She said: "I'm so pleased to be part of a nationally recognised exhibition that champions figurative art. It is lovely to show that traditional 'women's crafts', like the cross-stitch included in my piece, can find a place amongst some of the most innovational contemporary artists working in Europe today."
Sarah added: "I had the best possible start in my art career at Newent. My teachers were fantastic and I was given a wide range of experience, meaning I can now work in multiple mediums."
Alan Johnson, Principal of Newent Community School and Sixth Form Centre where Sarah studied from Year Seven to A-Level, said: "It's marvellous to see yet another example of a Newent Community School pupil going on to achieve success".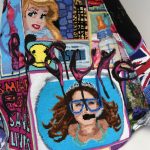 Describing her work as contemporary pop, drawing on influences from Andy Warhol to Damien Hirst, Sarah works in textiles, sculpture and print on the themes of celebrity, consumerism and commercialism. She says she aims to merge the boundaries between art and craft, pushing traditional ways of working to new levels and audiences.
She hit the headlines in 2009 for her debut solo exhibition on the theme of modern day icons, featuring images of Princess Diana, Princes William and Harry, Kate Moss and Kate Middleton with halos.
Recognised for several years as a rising star of the art world, Sarah was short-listed for the prestigious Welsh Artist of the Year award in 2007 for her sparkling bead portrait of Charlotte Church.