Another excellent year of results and progress for Year 11 students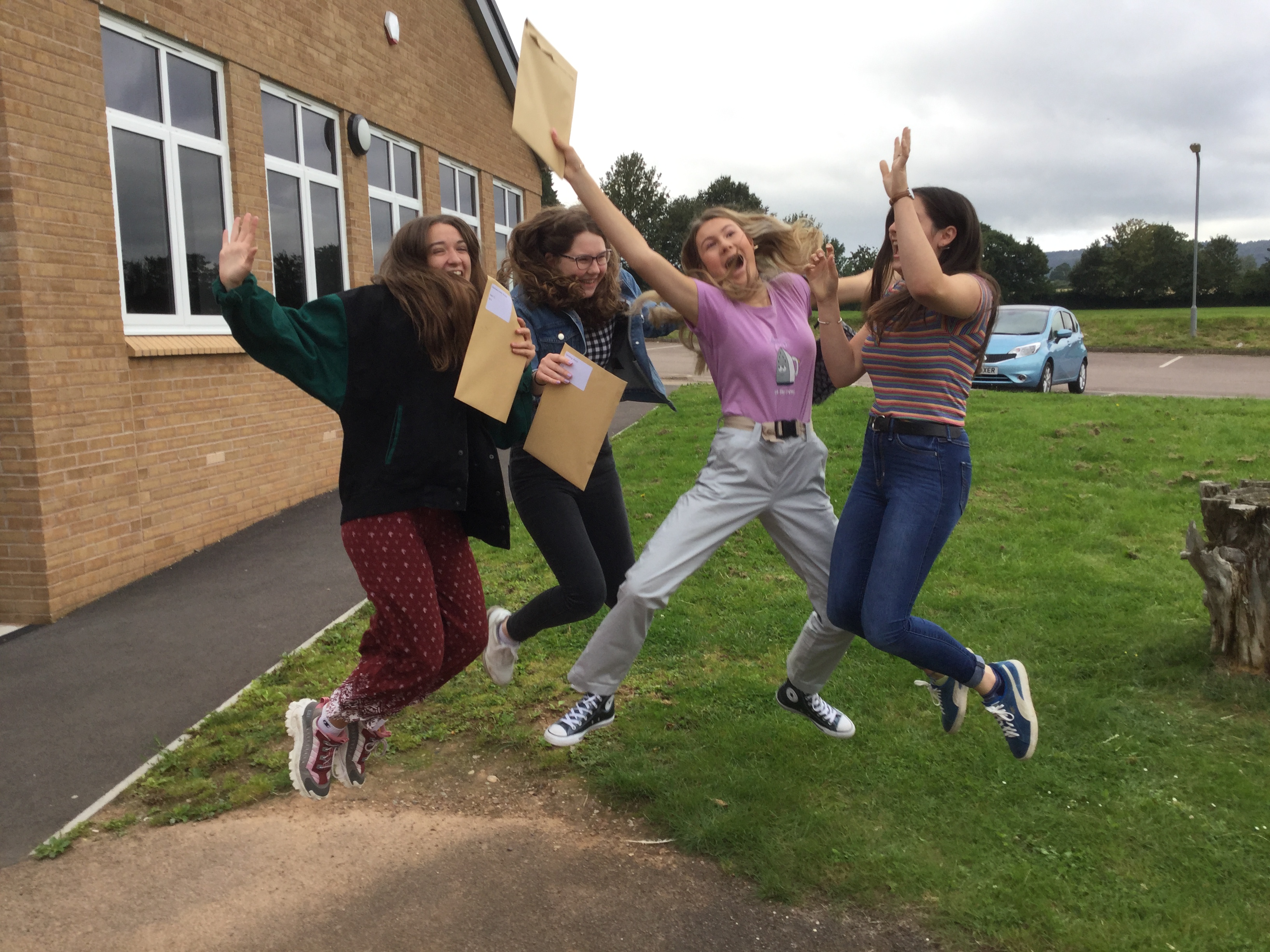 We are delighted to announce another excellent year of results and progress from students at Newent Community School and Sixth Form Centre.
80% of students achieved grades 4+ (A*-C equivalent) in GCSE English and 74% achieved grades 4+ in Maths. Over 12% of all grades achieved by our students were either a grade 9-7 (A*-A equivalent). These excellent results are mirrored in many of the subjects in our wonderfully broad curriculum.
We are exceptionally proud of the students for performing well in these new more challenging GCSEs, with the majority of subjects now graded on a new numerical 1-9 grading system.
Our students have made excellent progress from their KS2 starting points. Superb results were achieved by many students in the traditional, academic subjects that make up the English Baccalaureate as well as in our vibrant practical, creative and performing arts departments.
The overwhelming majority achieved the grades they required to take the next step in their lives, whether that be studying A levels with us at Newent, attending college, taking up an Apprenticeship or entering the world of work.
Within this global success there have been many individual performances worthy of special mention. Many students have made extraordinary progress since joining Newent Community School and have achieved the remarkable outcomes listed below:
• Sarah Bilsby achieved five grade 9s, four grade 8s and one grade 7
• Isobel Balmer achieved four grade 9s, four grade 8s, one grade 7 and one grade 5
• Helen Davis achieved two grade 9s, six grade 8s and two grade 7s
• Isobel Dinic achieved two grade 9s, two grade 8s and six grade 7s
The first photograph is of Amelia Hookway-Jones, Alana Spedding, Phoebe Bonser and Lois Feld jumping for joy! The other photograph is of Poppy Jones and Anisha Rasul with Mrs Williams (English teacher). Both girls each achieved a Grade 9 and 8 in their English exams.
We are committed to ensuring that all students achieve their full potential demonstrating high standards in all aspects of their school life from effort, work rate and ethos to conduct, behaviour and good manners.
We strive to develop confident, informed and caring young adults who have self-belief and participate in their local, national and international communities; the school provides a wealth of opportunities for students to achieve these aims.
We are looking forward to welcoming our new Sixth Form students in September who are set to benefit from our exciting new Sixth Form building. We are happy to accept late applications for September 2019.
Last but not least we are pleased to announce the dates of our Open Days for prospective new Year 7 students. These will take place on Tuesday 8th October and Thursday 10th October (10am to midday) with our Open Evening on Thursday 10th October (6.00pm to 8.30pm). However, if you wish to visit the school please don't wait, make an early appointment to see this fantastic school in action today.
 For further information telephone 01531 820550, email admin@newent.gloucs.sch.uk or visit www.newent.gloucs.sch.uk