Message Received from International Space Station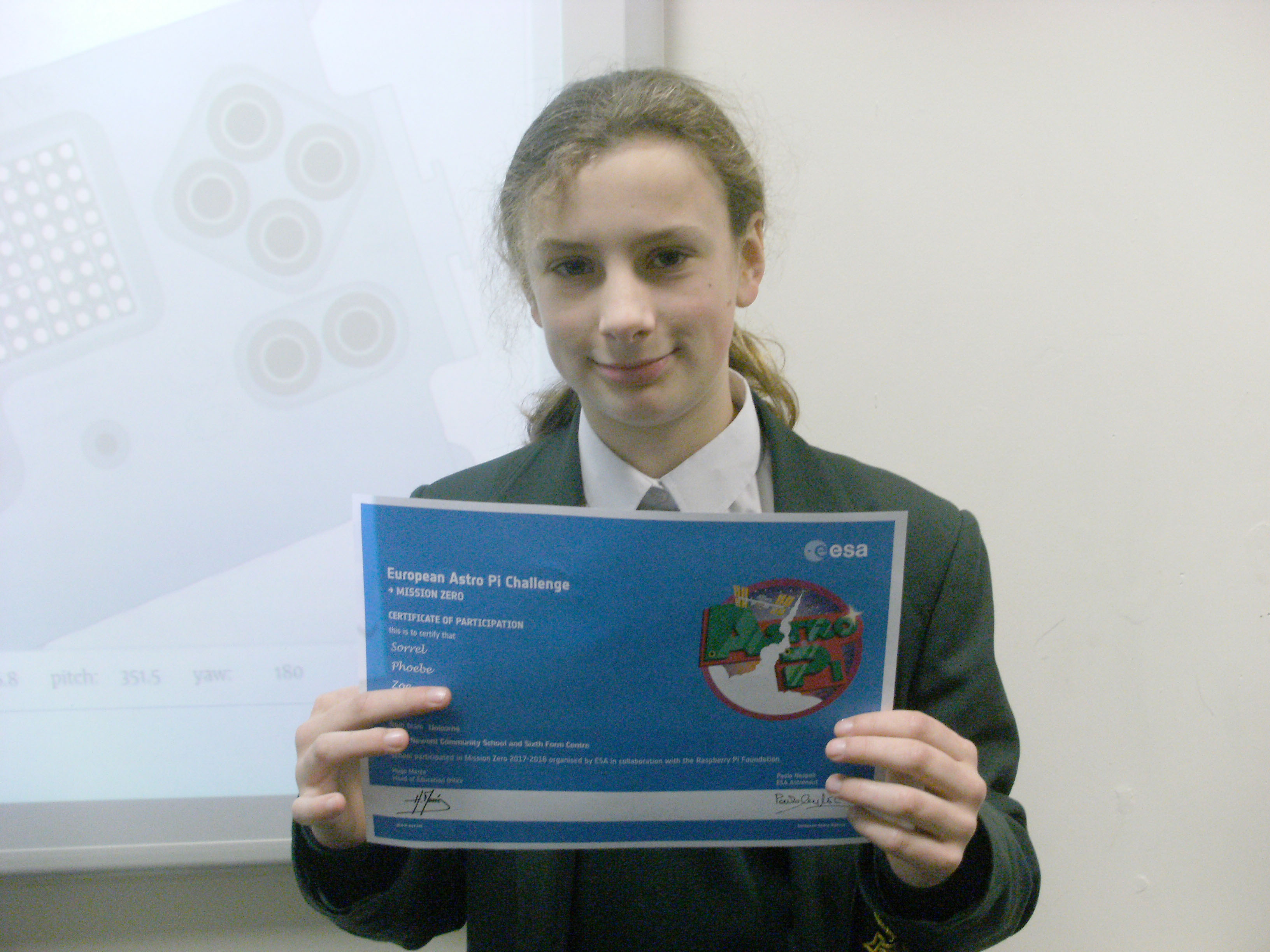 Newent students were over the moon to get a message from the International Space Station.
Nine computer programming stars at Newent Community School and Sixth Form Centre took part in Mission Zero, a challenge to send a code to astronauts and computers on the ISS.
The Year Seven students had to learn the Python programming language to try to communicate with the station. By cracking this coding, they were successful in getting through to Astro Pi Ed and Astro Pi Izzy, which are computers on the space station. Part of the challenge was, through communication with these computers, to read the precise temperature on the ISS; students were also able to give a greeting to astronauts. The Newent students' message said: "Greetings from Newent".
In return they got a message back from ISS saying: "Congratulations, your code has been registered in space".
Megan Wood, aged 12, is one of the young IT stars who took part in the challenge. She said: "It was difficult at first but really enjoyable once you got the hang of it. It was really exciting to communicate with people actually up in space."
Head of Computing and ICT Sanjeeva Karunaratne said: "It was an excellent opportunity for our pupils to learn more about physical computing and create some code for the ISS. It was very exciting to know it was actually run in space!"