Brother and Sister, County Chess Champions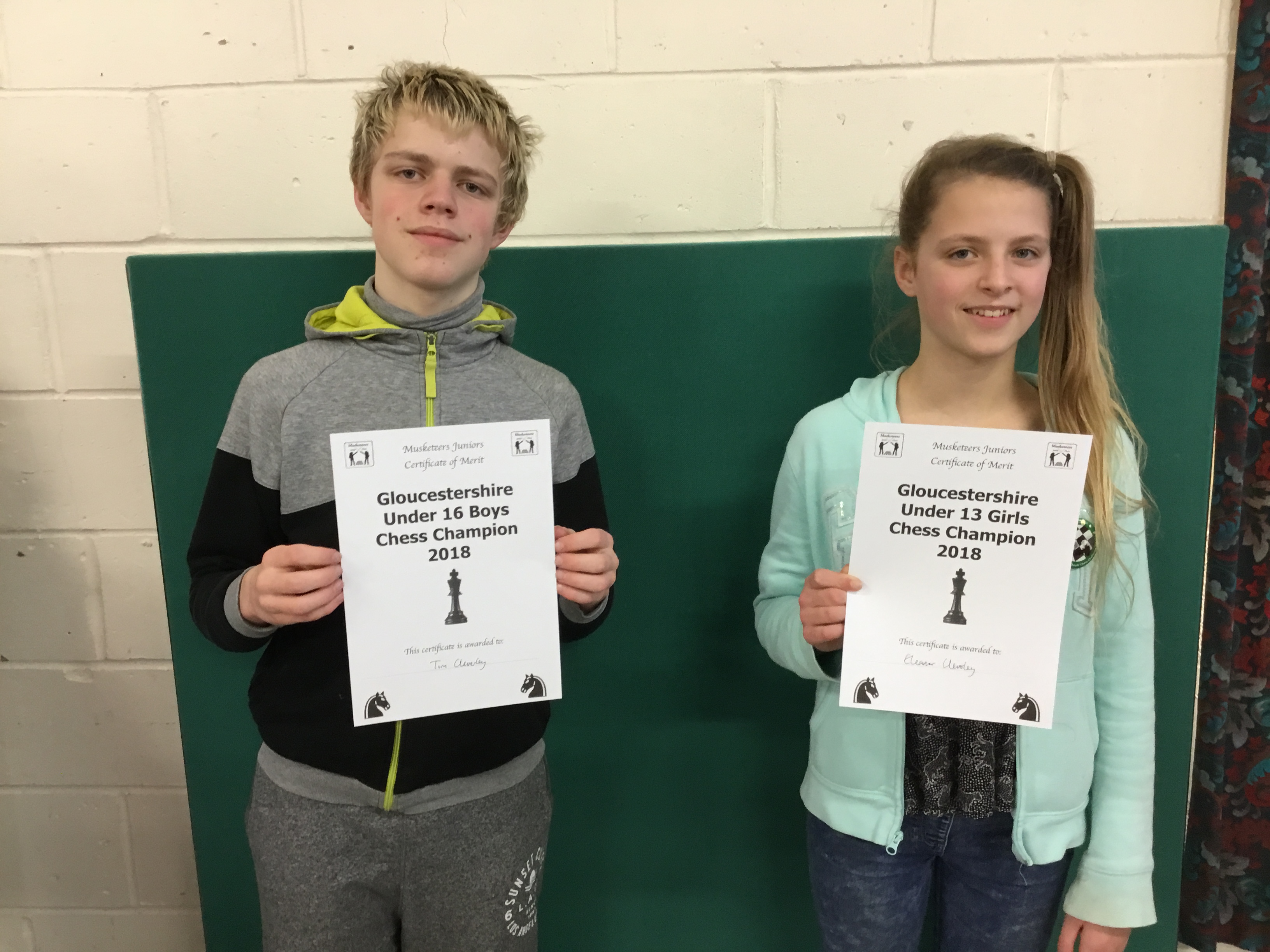 Newent Community School and Sixth Form Centre Brother and Sister Are County Chess Champions.  A brother and sister at Newent Community School and Sixth Form Centre have proved themselves king and queen of the county chess scene after winning a prestigious tournament.
Eleanor and Tom Cleverley, aged 12 and 16, are hoping a next move will be the all-England competition after winning in their age categories at the Gloucestershire Junior County Chess Championships to make it to the Gloucestershire Chess Megafinal in May.
Eleanor, the winner of the Junior County Chess Championships for three years running, said: "It's fun and a thinking game. I like trying to predict what the other person will do." Ambitious to get to the Delancey UK Schools' Chess Challenge, she added: "I'd love to get the chance to improve by taking on the country's top players and to be seen as a national chess champion".
Tom, who puts his success down to a new opening move and lots of online practice with chess-lovers across the country, said: "I had difficult players in my section so I'm really pleased to have won."
The pair are now starting a chess club at the school in order to share their passion. "People might think it's a boring board game but it's really not. It's the brainwork I enjoy", Tom explained.
While the duelling duo share a love of the game, they're not in total agreement: Eleanor maintains she taught her elder brother how to play having learned at Upton St. Leonards Primary and from their dad and that she's the true chess champion; he maintains he holds the crown and 'always wins'.
Newent Community School and Sixth Form Centre Principal Alan Johnson said: "I'm extremely proud of these students for their great achievement in a challenging game. I'm also delighted that we're adding a chess club to our already extensive range of extra-curricular activities so others might follow in their footsteps."